Developer Responses on Proposed Hotel
Developer Responses on Proposed Hotel
Below is the proposed site of the Residence Inn
proposed to be built on Washington Avenue Ext.
Crossgates parking lot and building can
be seen at the top of the photo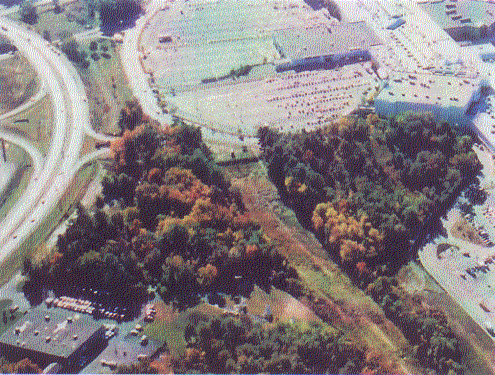 Patch of trees on the left were illegally bulldozed by Crossgates in 1998 and is now flattened land. The Residence Inn is proposed for this area.

The Karner Blue Butterfly Hill is the patch of trees on the right.

The Niagara-Mohawk Power Right-of-Way is between the Butterfly Hill and proposed site of the Residence Inn Hotel.

Washington Avenue Extension is the road to the left. The top of the photo is east, the left side of the photo is north.
Want to Get Involved?
Email Lynne Jackson at lynnejackson@mac.com