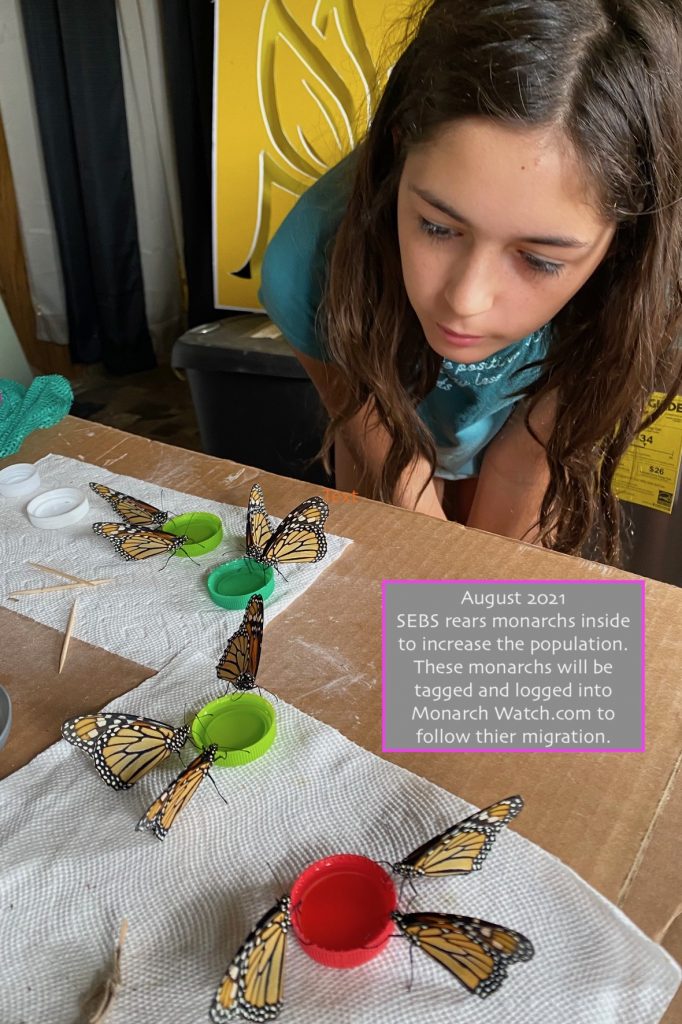 Wednesday, October 20, 2021, at 6:30 p.m.
Yes! Full Lasagna Dinner for Take-out or Delivery!
Laura Ferran & Olivia Rose
Residents of the South End of Albany and founders of SEBS, South End Butterfly Sanctuary.
will speak about South End Butterfly Sanctuary
Laura and her daughter Olivia, age 13, will take us through their adventure this past summer of raising monarch butterflies and releasing them for their journey to Mexico. Hear the inspirational and wild tale of how their family made it their mission to turn a parking lot into a Wildlife Way-Station and Nature Hub, in and for the South End of Albany, NY.
How to Order Dinner
Lasagna dinner, with vegetarian, vegan and gluten-free options, salad, garlic bread and dessert. Only $15 for adults and $6 for students. Please order dinner by Sunday, October 17. Order online at savethepinebush.org/dinner or by emailing pinebush@mac.com or calling (518) 366-7324. When ordering, specify take-out or delivery. If delivery, please include your name, address and phone number. Deliveries will be made between 4:00 and 6:00 PM. Pickup will be 4:00 to 5:00 PM on October 20 at Westminster Presbyterian Church, 85 Chestnut Street, Albany, NY.
Please note: We had some technical issues which prevented Lynne Jackson from receiving all of the dinner orders. We have (hopefully) fixed those issues for this dinner!
How to Join the Zoom Meeting
A link to the Zoom meeting will be posted here in coming weeks. Or call in to the meeting at (929 205) 6099, meeting ID 395 892 1225. If you want to test getting online at 6:15, you are welcome to do so! Also, you may call or text (518)366-7324 for assistance.
See

you online at 6:30!

•

Everyone is welcome!
June 2021 Pine Bush Dinner
Our virtual dinner on Wednesday, June 16, 2021 featured Todd Ommen, the Managing Attorney at Pace Environmental Litigation Clinic, and Robert O'Connor, Save the Pine Bush law intern, on the Environmental Litigation Clinic and its representation for Save the Pine Bush. They discussed the proposed Pyramid/Crossgates project and the approach the law clinic students took to challenge this project, including preparing SEQRA comments and filing an article 78 lawsuit. Thank you for all that attended!
April 2021 Pine Bush Dinner
Our virtual dinner on Wednesday, April 21, 2021 featured Neil Gifford Conservation Director of the Albany Pine Bush Preserve Commission speaking on "The Pine Bush and the Pandemic: Update on the Preserve".