Save the Pine Bush Victorious! – Developer Removes Water Lines!

John Wolcott
It was John Wolcott's tireless enthusiasm and research that
ensured Save the Pine Bush's victory. Wolcott had spent years
writing to government officials explaining the problem with Willow
Street, but no one listened until Save the Pine Bush sued. Wolcott is
Save the Pine Bush's expert witness, having researched deeds back to
the 1600's, and determinining the owner of Willow Street.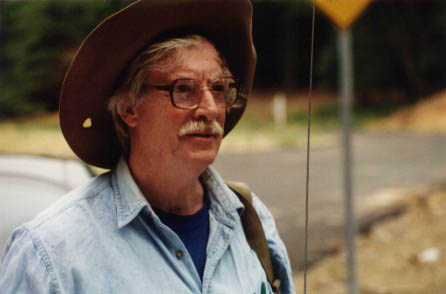 John Wolcott, on August 10, 1998.
Photo taken by Louis F. Ismay, August 10, 1998 and generously
donated to Save the Pine Bush.
published August 30, 1998