Save the Pine Bush Victorious! – Developer Removes Water Lines!

Do You Want to Buy a Home Here?
Coldwell Banker has put up one of these signs in front of each
proposed housing lot for the subdivision Tera Court which Edward J.
Pigliavento, Jr. wants to build on Willow Street. Except, these
quarter-million dollar and up custom houses will have no municipal
water. And, our case is not over yet.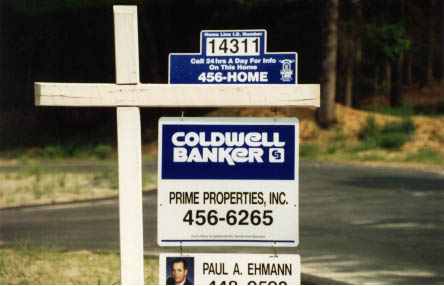 Photo taken by Louis F. Ismay, August 10, 1998 and generously
donated to Save the Pine Bush.
published August 30, 1998