Save the Pine Bush Victorious! – Developer Removes Water Lines!

Illegal Clearing
On the right, you can see a pile of trees that were illegally cut
down by Edward J. Pigliavento, Jr. in violation of court order. Pigliavento cleared the building lots of his subdivision, Tera Court
in June even though the court had specifically issued an injunction
against clearing or building until the court case was resolved.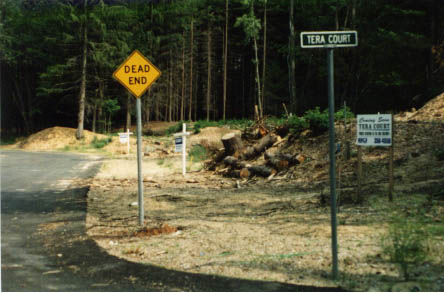 Photo taken by Louis F. Ismay, August 10, 1998 and generously
donated to Save the Pine Bush.
published August 30, 1998