Albany Common Council Votes Against Pine Bush
Approves Charlie Touhey's Office Complex

Second Time within 6 Weeks –
Albany Common Council Votes

Against Pine Bush
Approves Charlie Touhey's Office Complex
by Lynne Jackson The Common Council, against the wishes of its constituents, residents, and Save the Pine Bush, approved the re-zoning of 12 acres of Pine Bush from residential to commercial on Monday, May 3. The vote was 3 for the Pine Bush and 12 for asphalt.
Charlie Touhey first proposed building this office complex, located at 300 Washington Avenue Extension in front of the Dunes housing development, in 1989. At the time the Albany Common Council approved the re-zoning. Save the Pine Bush sued the City of Albany, and won a major case both on the Supreme Court level and on the Appellate Division level. The courts stated that the City must determine the size and the shape of the Preserve before it could approve any more developments in the Pine Bush.
After this defeat, Mr. Touhey came back with another proposal, and, in 1996, the Albany Common Council, voted down the re-zoning. Mr. Touhey then told the residents of the Dunes that if he could not get approval for his office complex, he would build low-income housing. A survey was taken of the Dunes residents. The vast majority preferred the land to remain Pine Bush, but most people's second choice was offices, not low-income houses. So, Mr. Touhey submitted yet another proposal. It was this third proposal that the Common Council just approved. It is interesting to note that within one week of Mr. Touhey getting his re-zoning approved, that he has put a "for sale" sign on the property. This leads one to speculate that all he wanted to do was get his commercial zoning in order to sell the land for a higher price.
Part of the site of this proposed office complex is classified as pitch pine/scrub oak ecosystem and part as 100% restorable Pine Bush. It is bordered on the west by the Preserve. With the approval of the Drumlin Fields office complex in March, the Touhey site becomes even more important to Preserve. The Albany Common Council is continuing to do what it has been for the past 20 years – approve developments one at a time, encouraging the destruction of our beautiful Pine Bush.
Save the Pine Bush extends a big thank you to Carol Wallace for all of her work to oppose this re-zoning. Thanks also to Richard Conti and Shawn Morris who also voted in favor of the Pine Bush.
You may wish to call your Common Council member to thank them for their support or let them know what you think about their vote.
You may wish to call your Common Council member to thank them for their support or let them know what you think about their vote.
To find out who your alderman is, call City Hall at 434-5080 or Lynne Jackson at 434-1954. If you know who your alderman is, here is a list.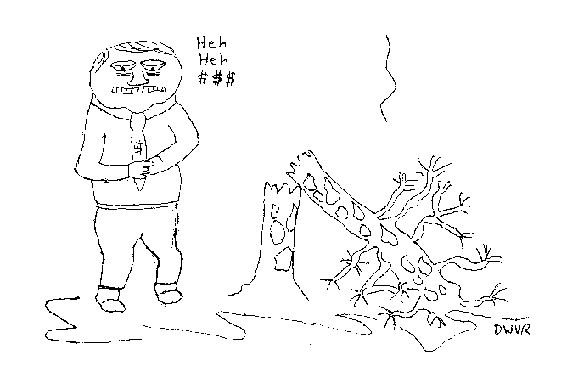 published on the Web on May 20, 1999