Save the Pine Bush Presentation – Down to Earth, 4/20/22
Save the Pine Bush Presentation – Down to Earth, 4/20/22
On Wednesday, April 20, 2022, Tina Lieberman and Bill Reinhardt of the Capital District Community Energy delivered the following presentation, via Zoom to the Save the Pine Bush Virtual Meeting.
Links and accessible text are available below.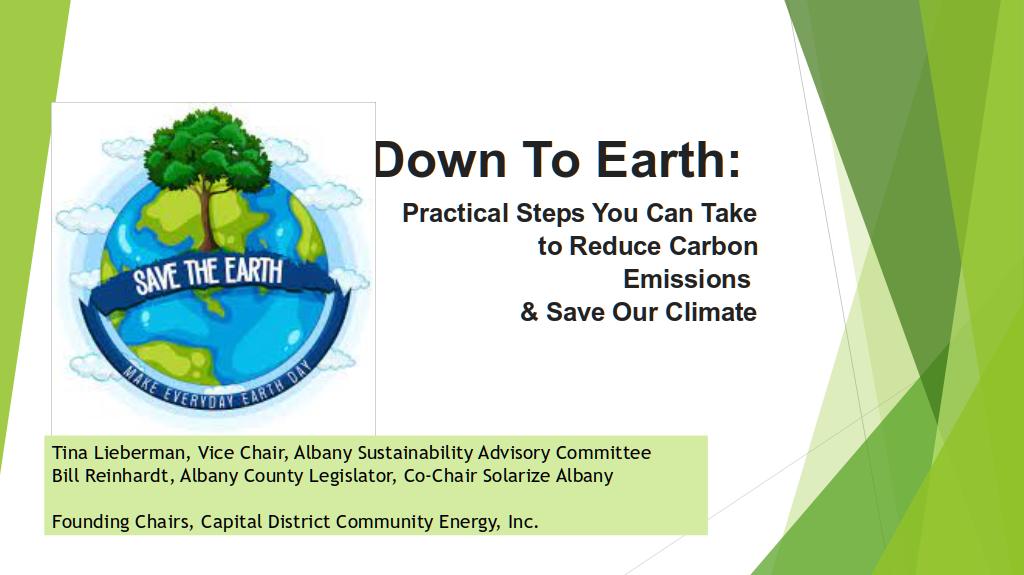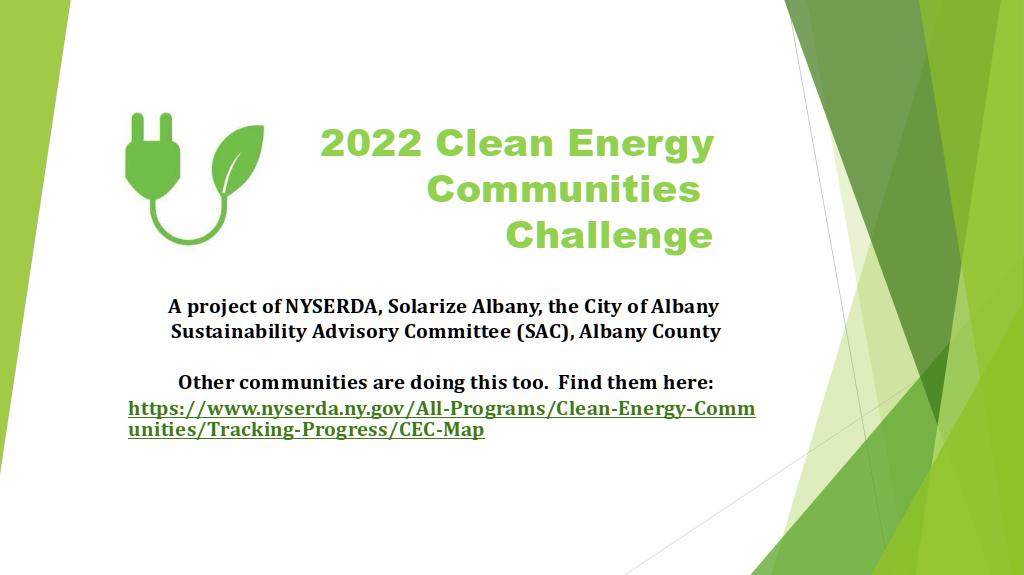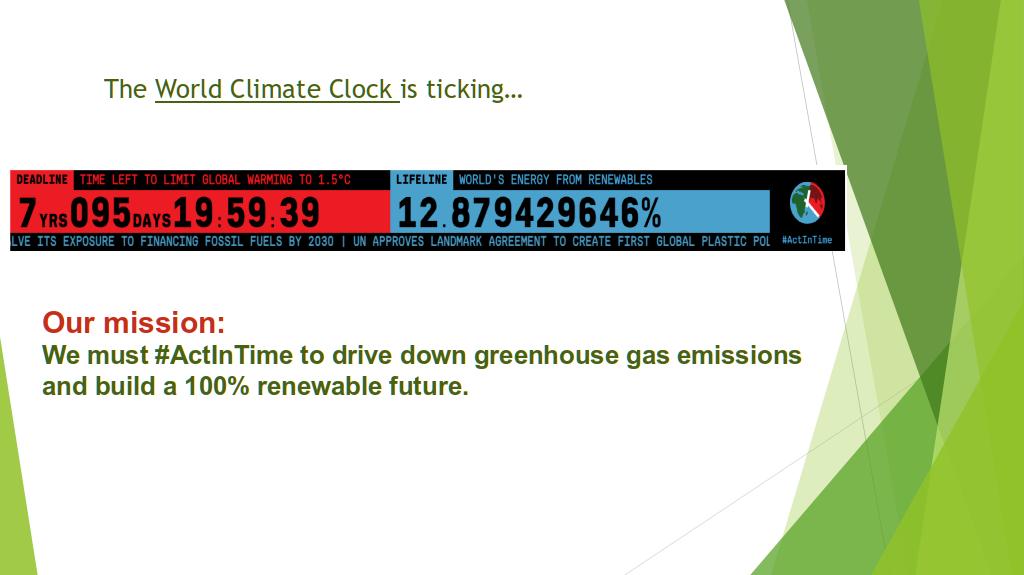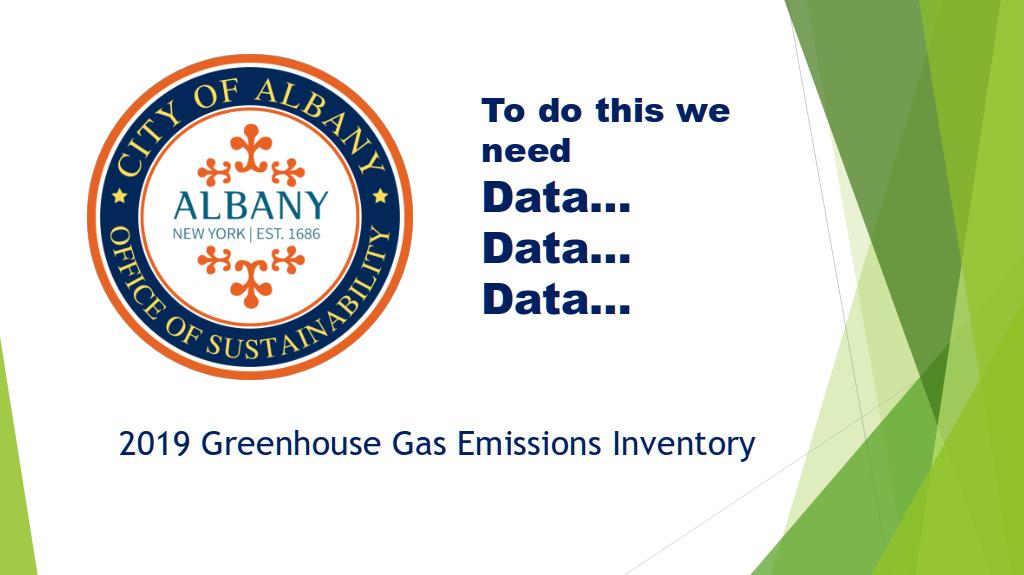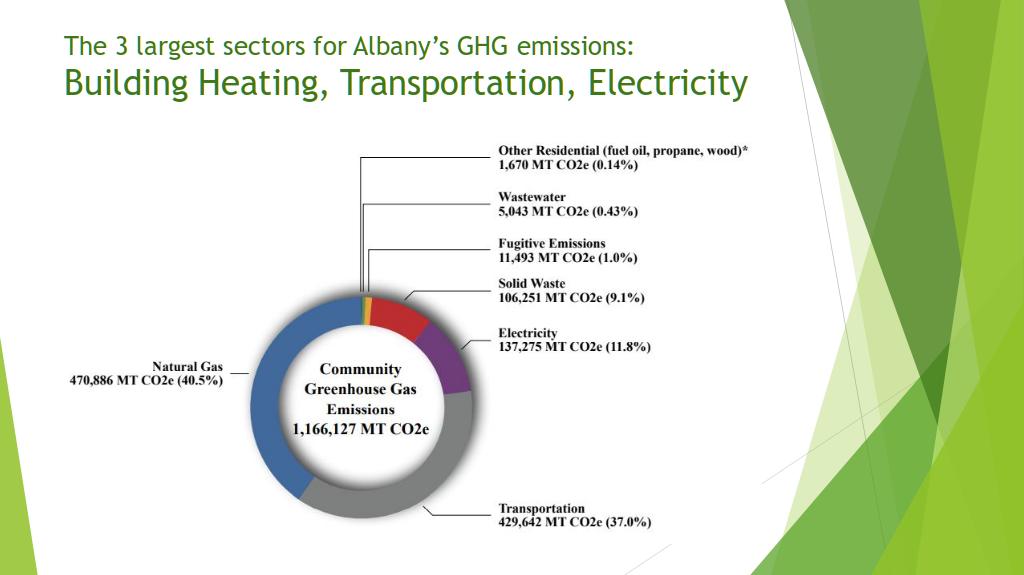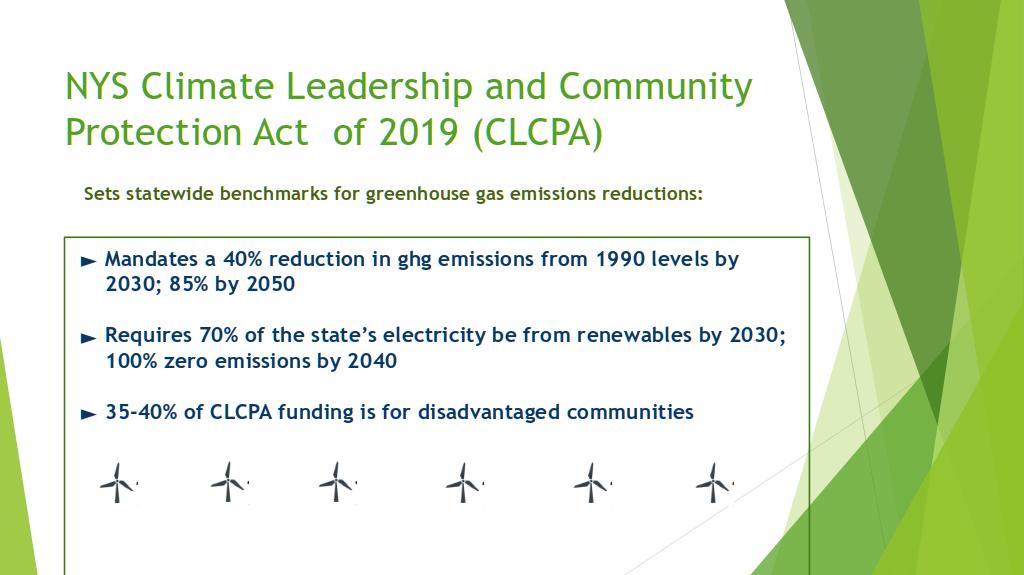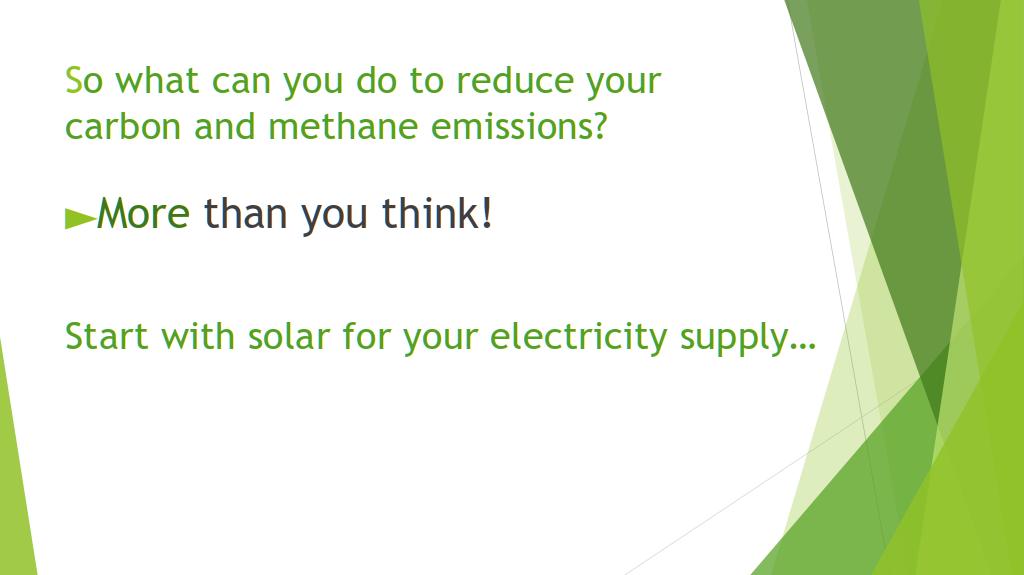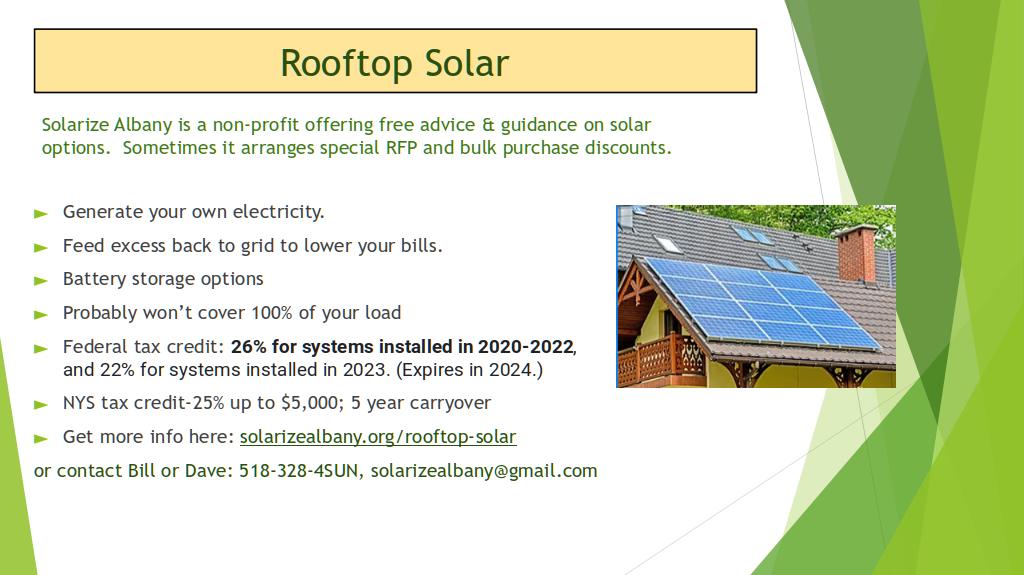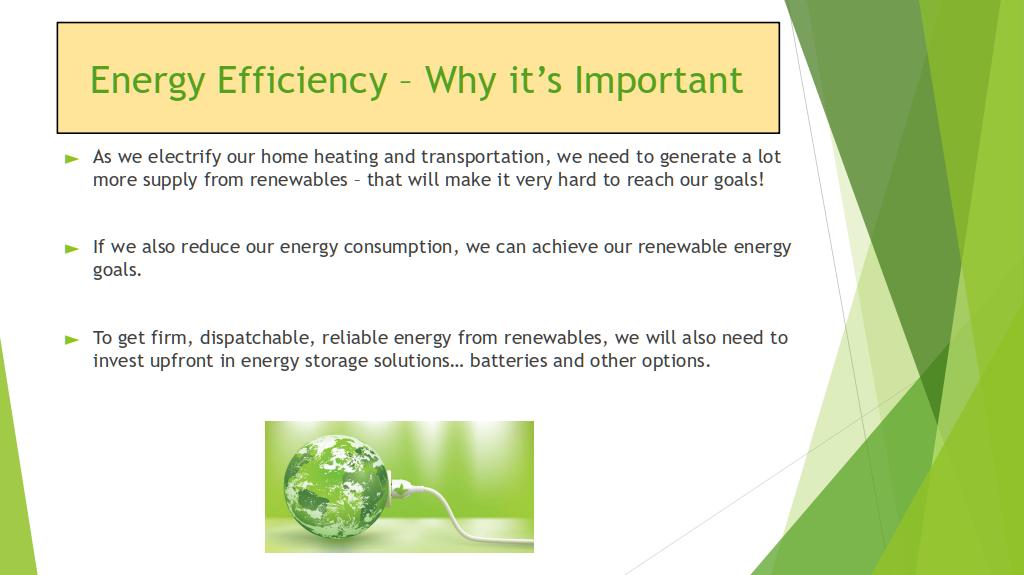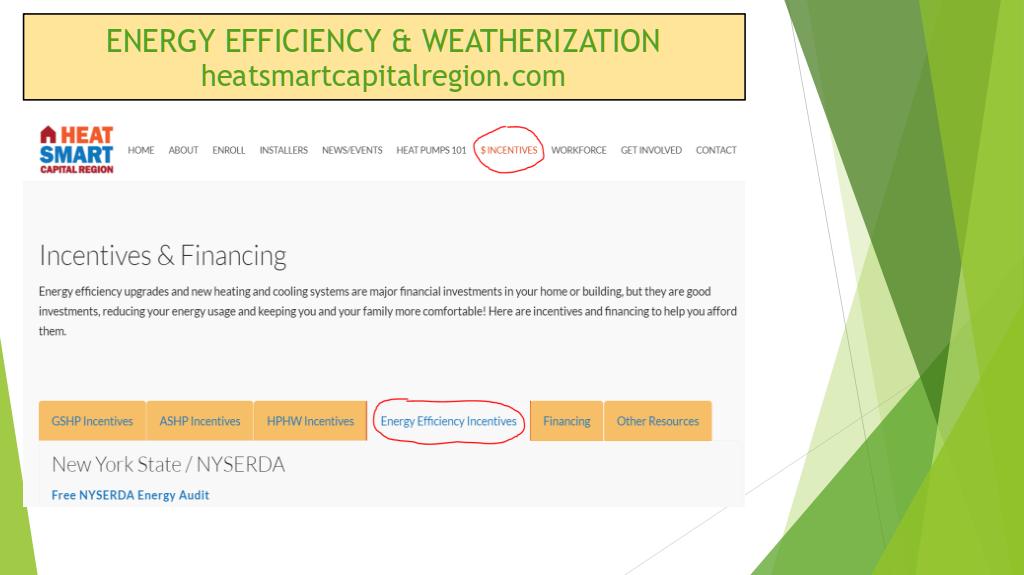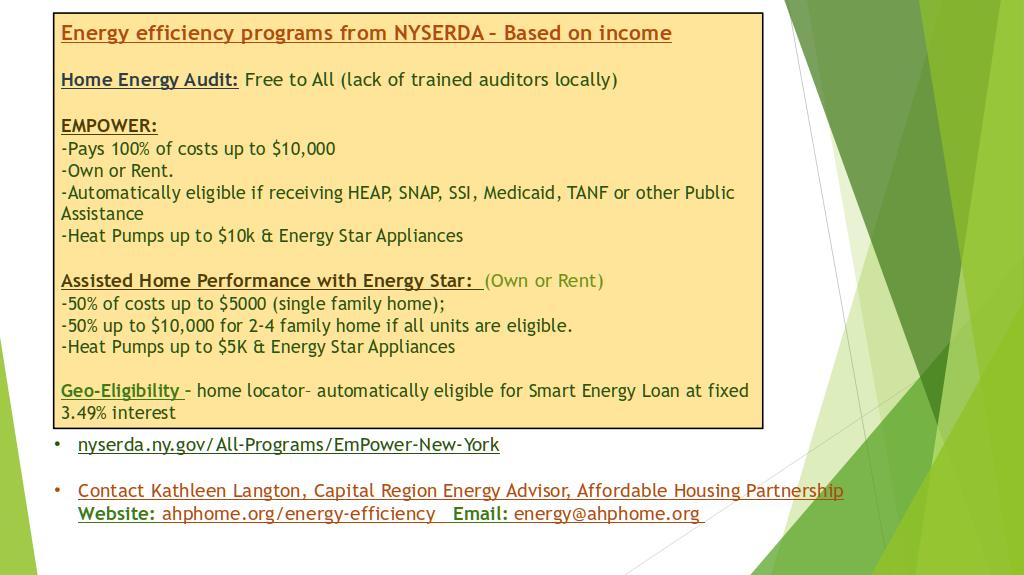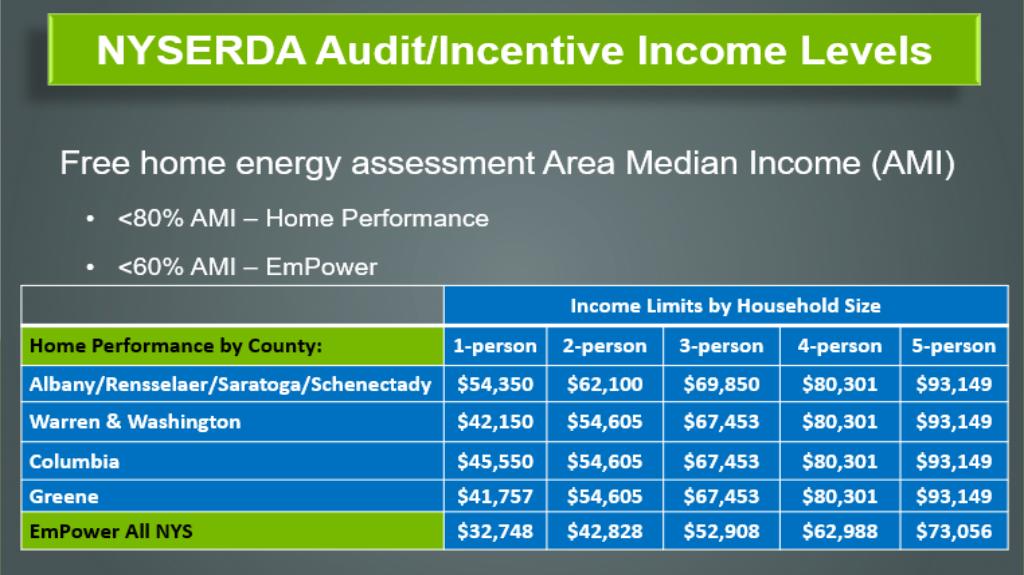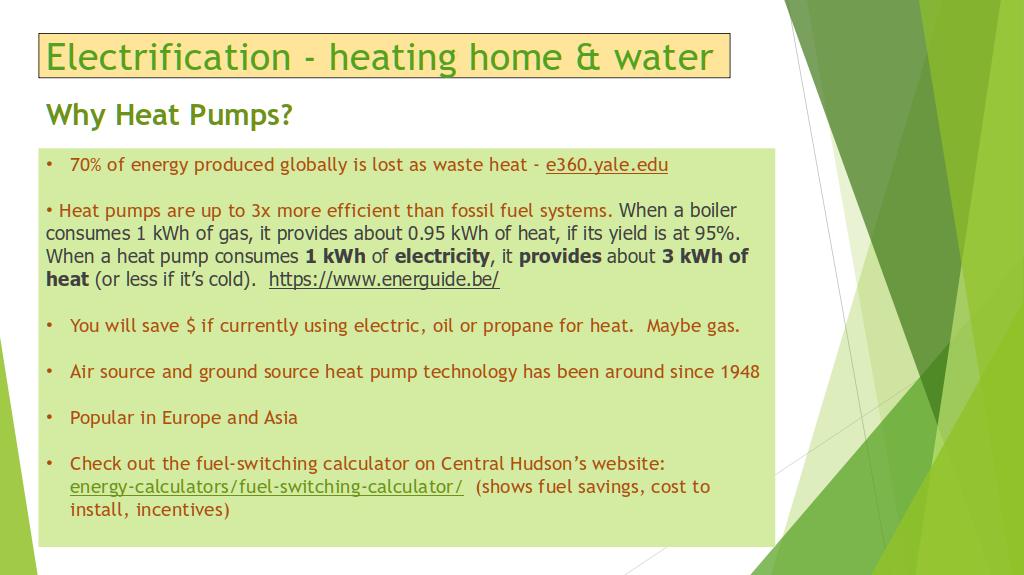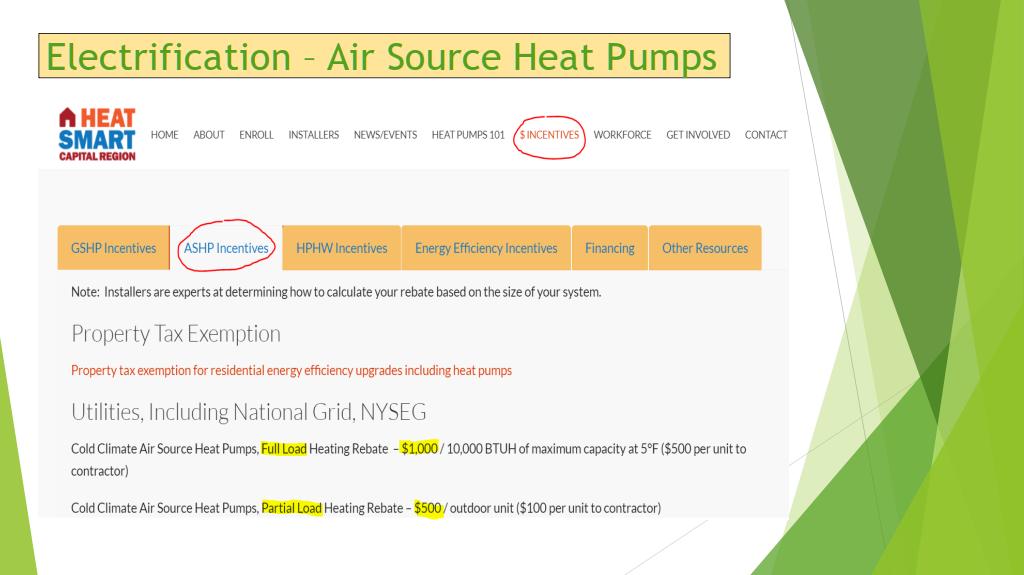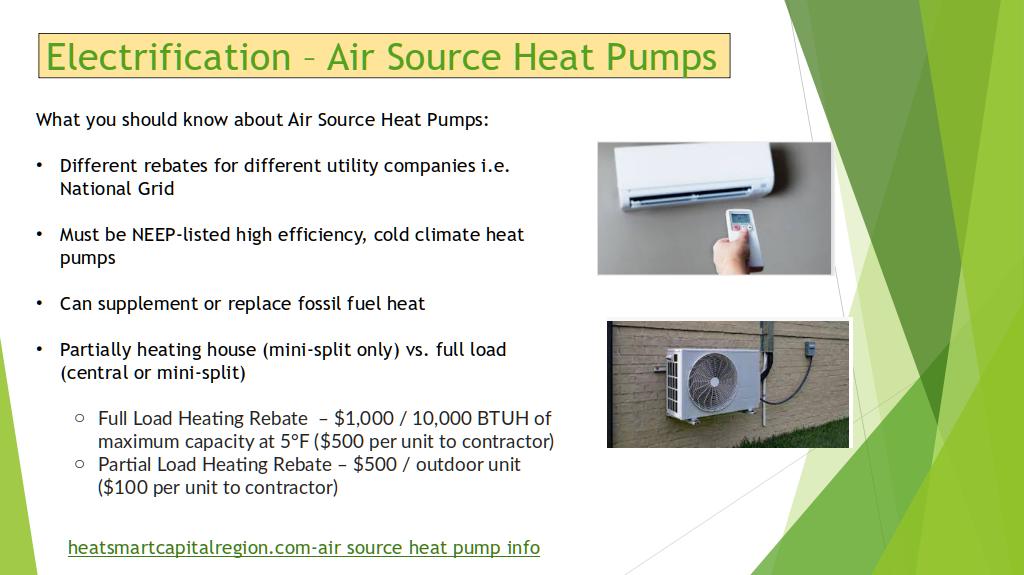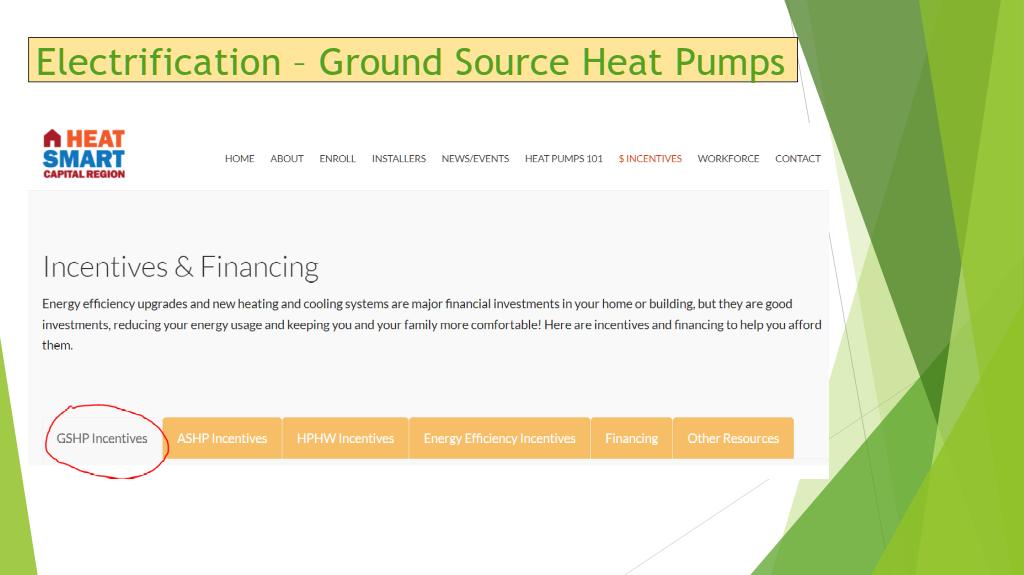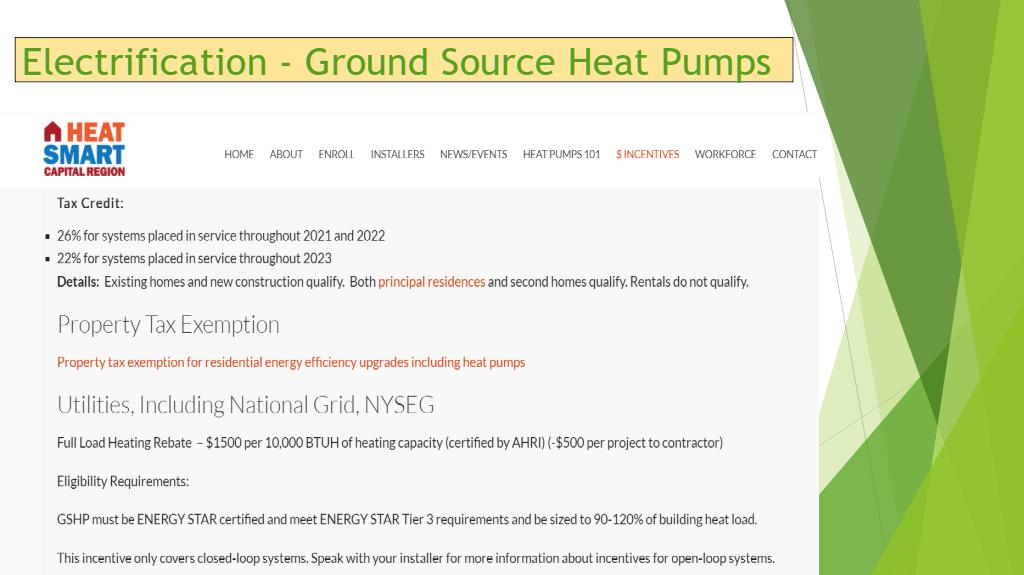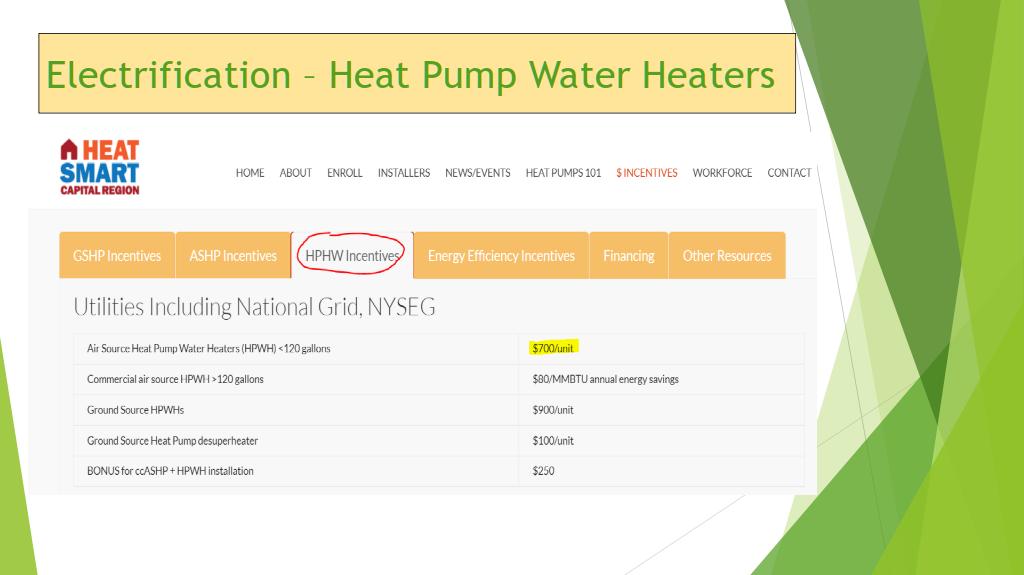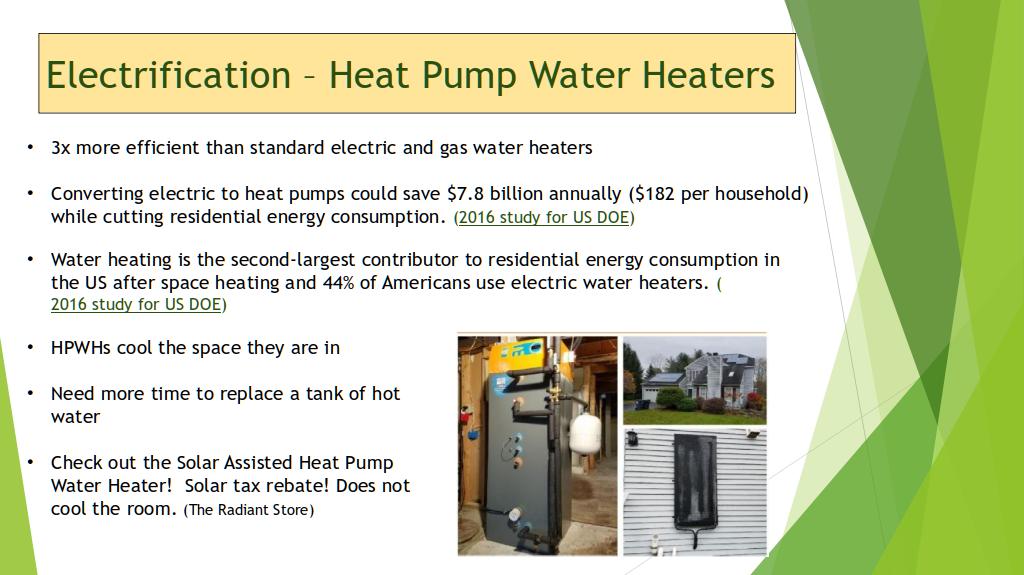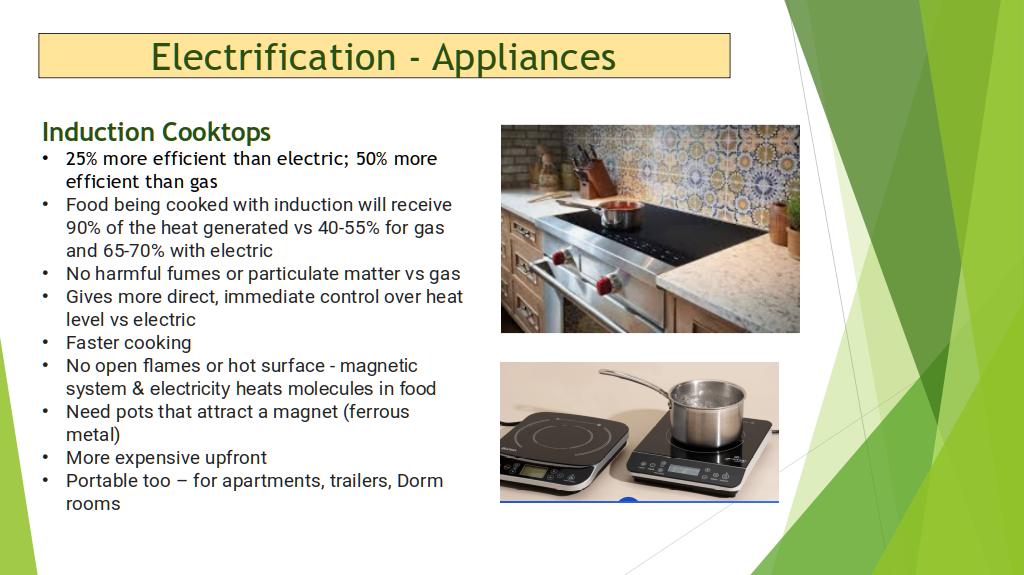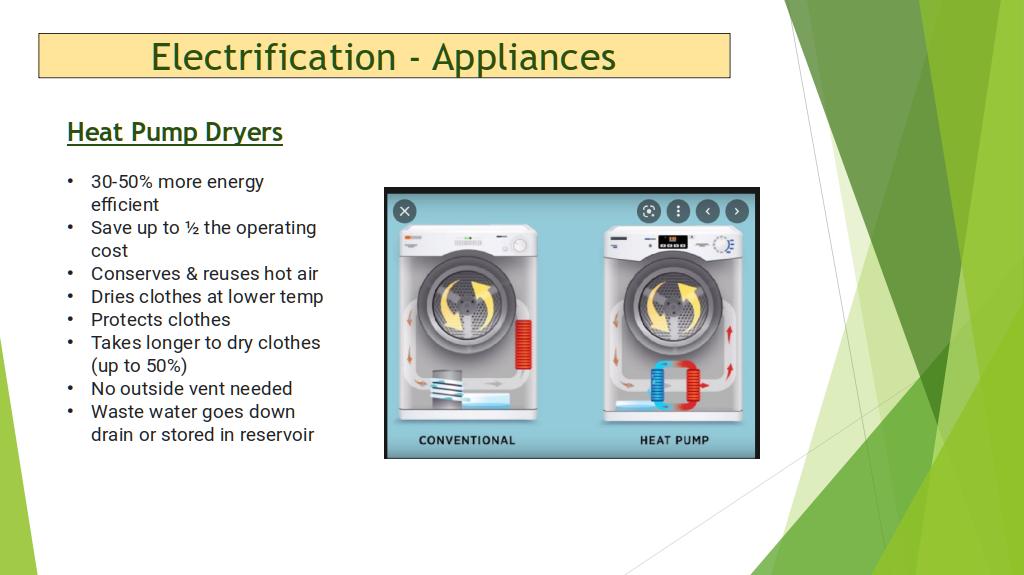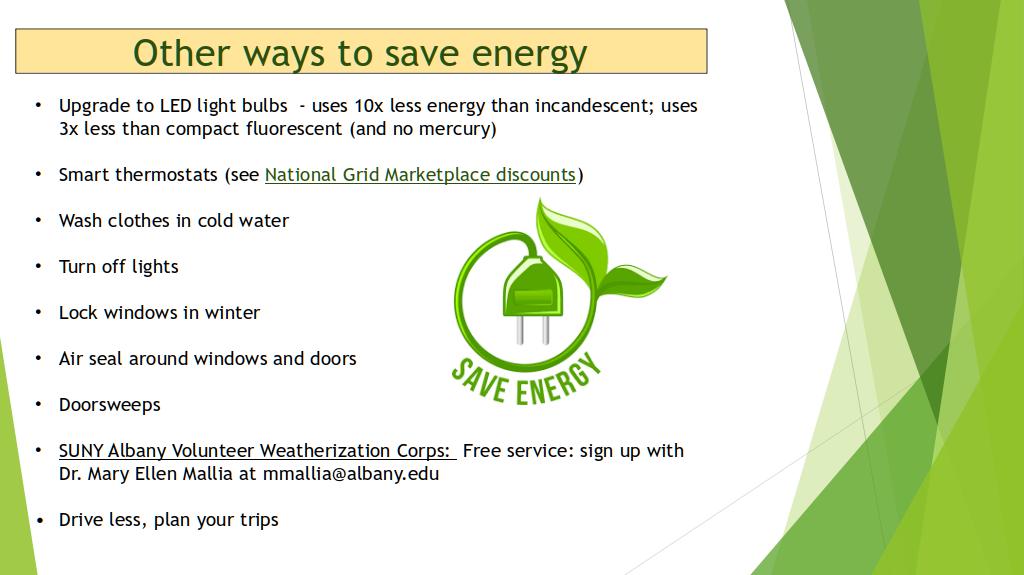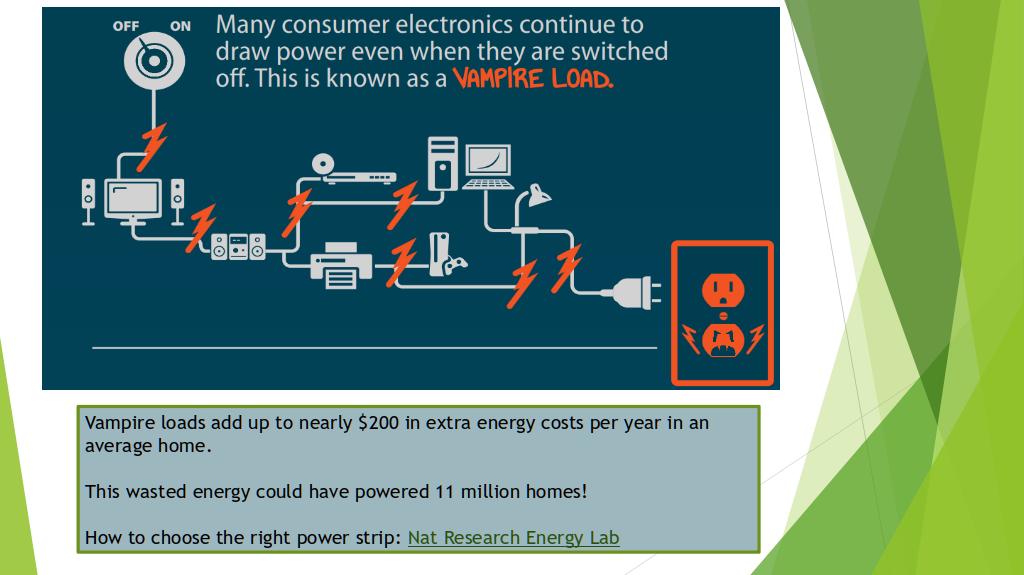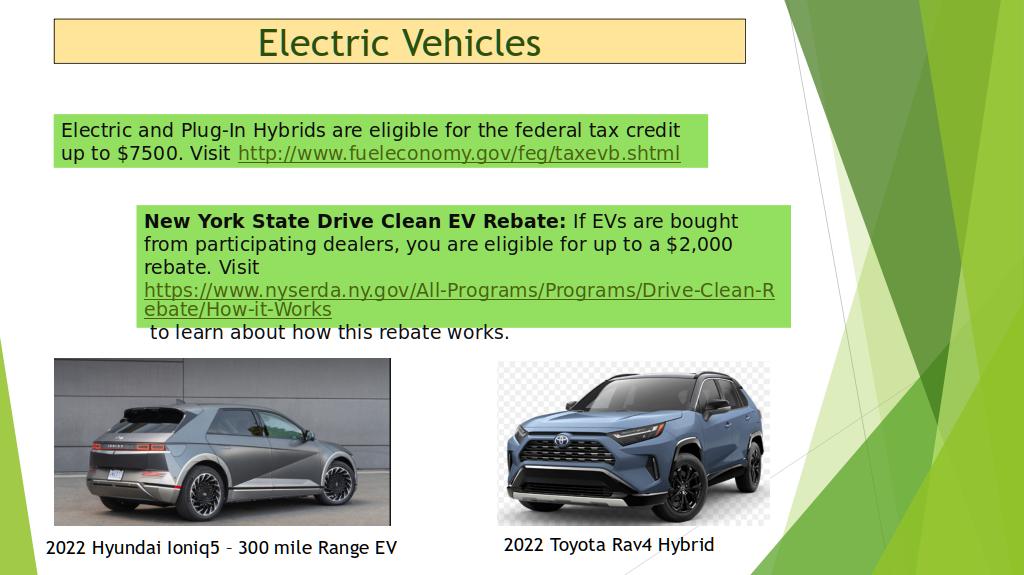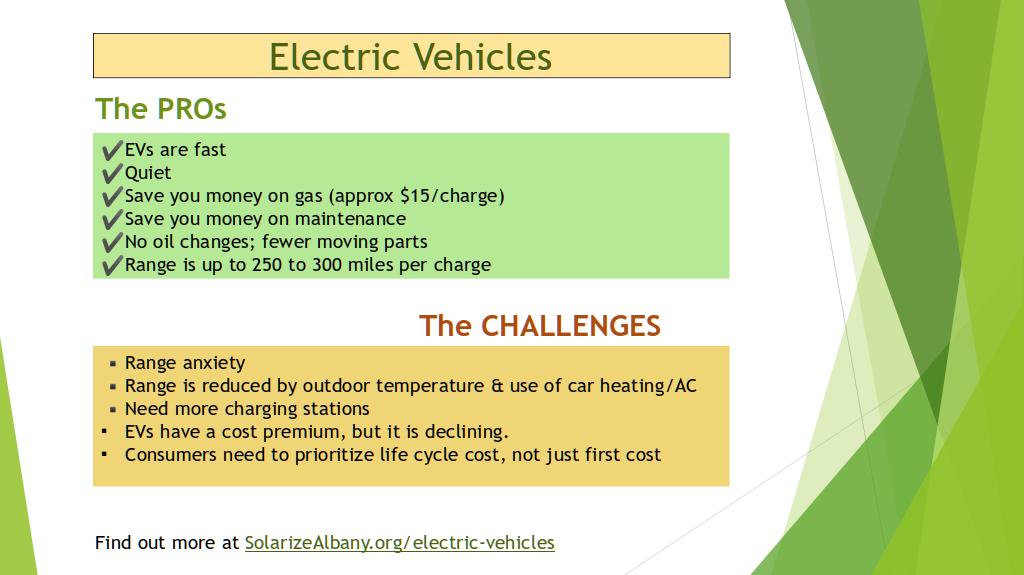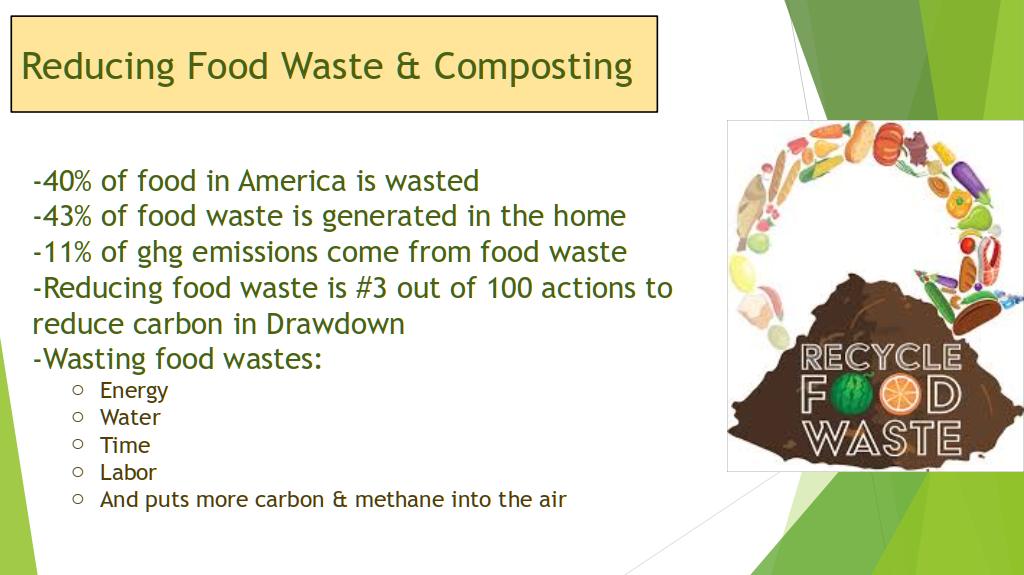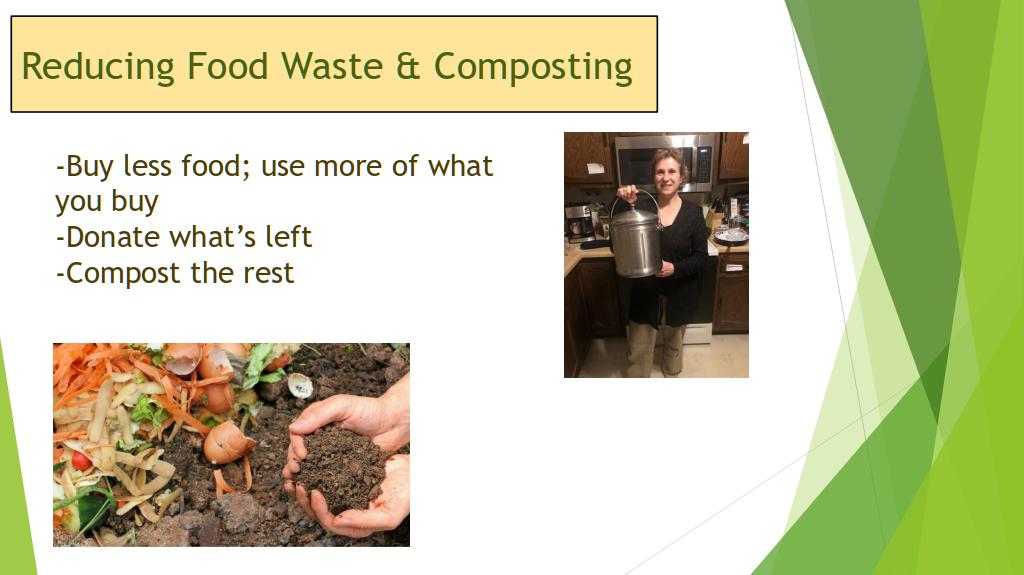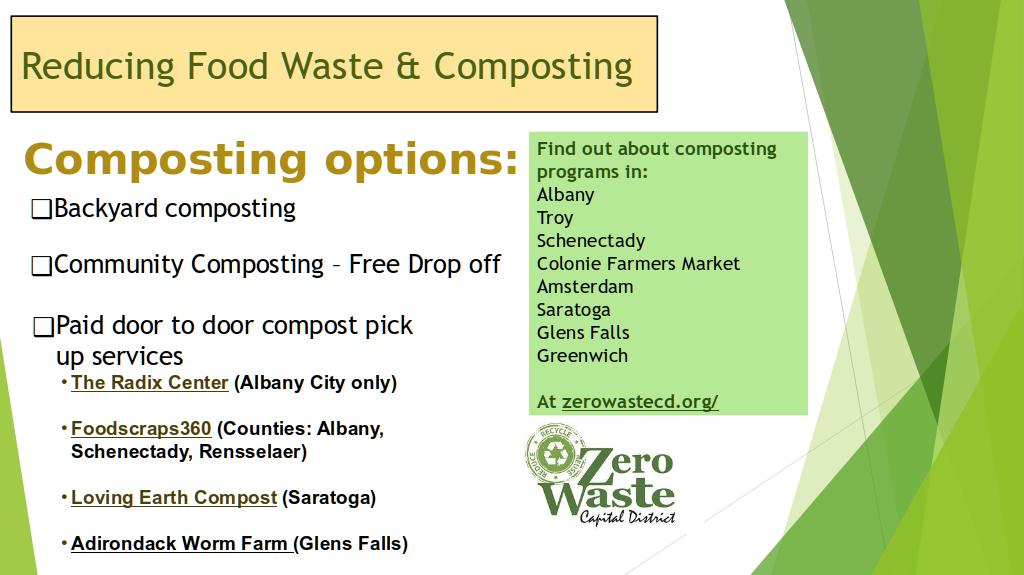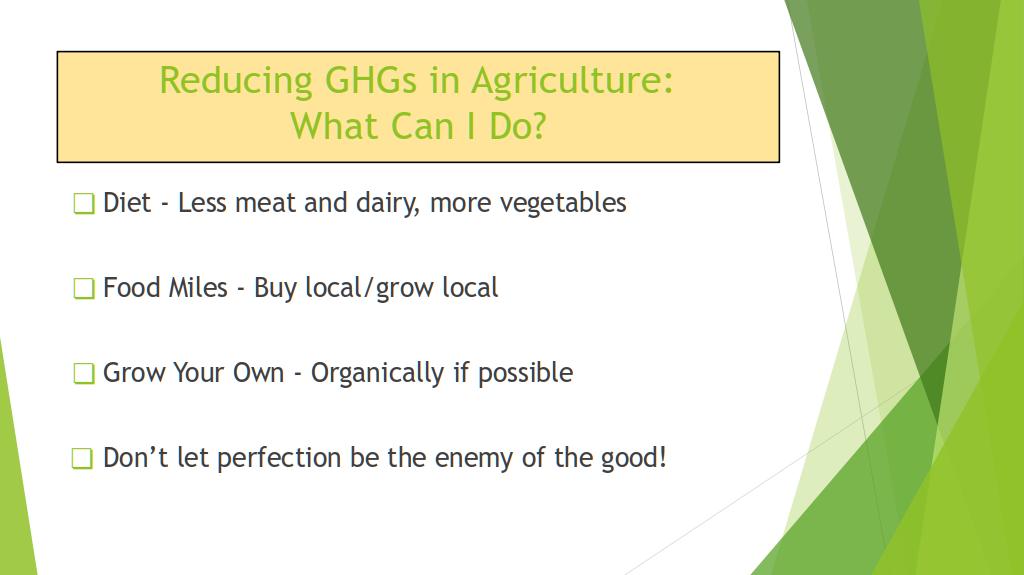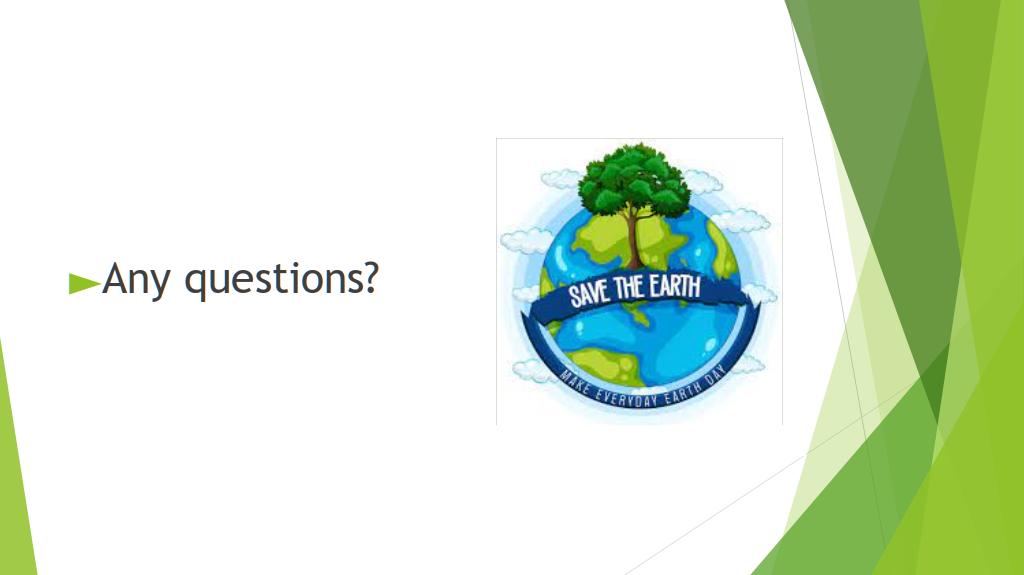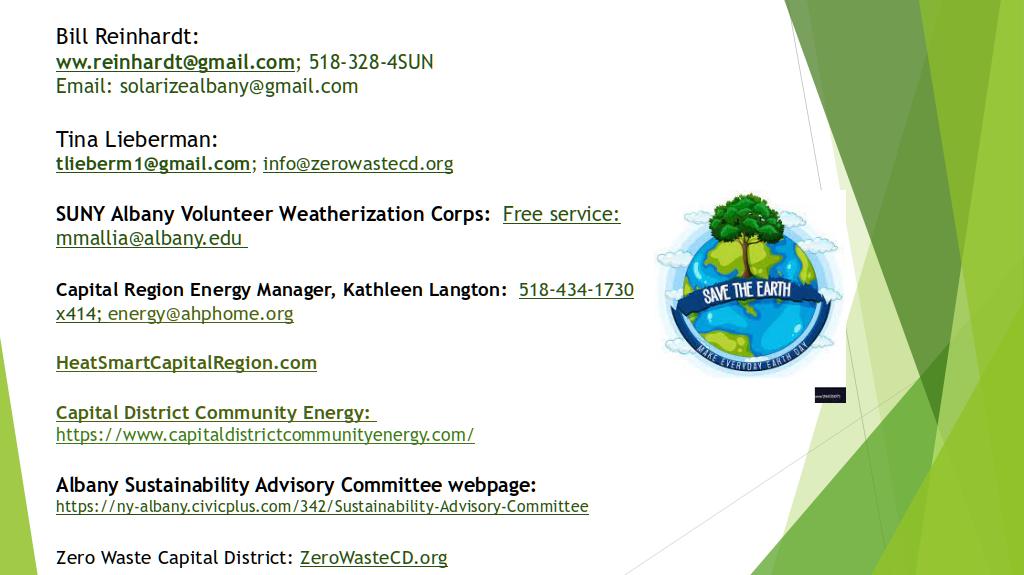 Down To Earth:
Practical Steps You Can Take to Reduce Carbon Emissions & Save Our Climate
Tina Lieberman, Vice Chair, Albany Sustainability Advisory Committee
Bill Reinhardt, Albany County Legislator, Co-Chair Solarize Albany
Founding Chairs, Capital District Community Energy, Inc.
Notes:
One main takeaway from tonight: We are in a time crunch against climate change – as Bill McKibben says, this is a timed test. But there is something all of us can do to reduce our greenhouse gas emissions. Here's a buffet of options – pick one or two and tell others.
Don't worry about taking notes, we'll share a copy of the PowerPoint after the presentation and you'll have all the info and links.
2022 Clean Energy Communities Challenge
A project of NYSERDA, Solarize Albany, the City of Albany
Sustainability Advisory Committee (SAC), Albany County
Other communities are doing this too. Find them here:
Notes:
A lot of the programs here are part of the Clean Energy Community Campaigns from NYSERDA.
We've also submitted a proposal to NYSERDA in partnership with several grassroots organizations to develop a Clean Energy Hub for the Capital Region. The goal of the Hub is to educate residents and small businesses about energy efficiency, clean heat and other ghg-reduction programs, with a focus on disadvantaged communities and the income eligible.
Our mission: We must #ActInTime to drive down greenhouse gas emissions and build a 100% renewable future.
Notes:
Click on the link to see the real Climate Clock.
The Climate Clock was on a table in the room in Albany where you had to sign in to submit a public comment on the Draft Scoping Plan presented by the Climate Action Council on CLCPA.
At current rates of greenhouse gas emissions, we have less than 8 years left in our global "carbon budget" that gives two-thirds chance of staying under the critical threshold of 1.5°C of global warming.
The Clock's Renewable Energy Lifeline tells us that the percent of global energy coming from renewable sources is currently at 12.5% and rising, but not nearly fast enough.
2019 Greenhouse Gas Emissions Inventory
To do this we need Data… Data… Data…
The 3 largest sectors for Albany's GHG emissions: Building Heating, Transportation, Electricity
Notes:
According to the Climate Action Council, greenhouse gas emissions from electricity are shrinking but greenhouse gas emissions from waste are increasing. Those are the trends.
TOTAL: 1,166,127 metric tons of ghgs; 12.1 tons per person:
• 41% from natural gas use – all use within the city limits
• 37% from transportation, mostly tailpipe emissions from cars.
• 12% from electricity use, dirty energy coming from the grid.
• 10% landfill + miscellaneous
NYS Climate Leadership and Community Protection Act of 2019 (CLCPA)
Sets statewide benchmarks for greenhouse gas emissions reductions:
Mandates a 40% reduction in ghg emissions from 1990 levels by 2030; 85% by 2050
Requires 70% of the state's electricity be from renewables by 2030; 100% zero emissions by 2040
35-40% of CLCPA funding is for disadvantaged communities
So what can you do to reduce your carbon and methane emissions?
Start with solar for your electricity supply…
Community Solar:
Get renewable energy and get 10% credit off your current electricity bill
SolarizeAlbany.org; NY-SUN
-Income eligibility
-Save between $5-$15/month off
your electricity bill
-Will become opt-out (automatically enrolled) for the income eligible (HEAP recipients)
Special 2022 Deal from Solarize Albany for 8 County Capital Region:
$200 sign on gift card
10% off your electricity bill
Consolidated (one) bill from National Grid
May take about 4 months to go "live" on your bill
Choice of 2 companies: Nelnet and PowerMarket
Sign up here: solarizealbany.org/community-solar
Rooftop Solar
Generate your own electricity.
Feed excess back to grid to lower your bills.
Battery storage options
Probably won't cover 100% of your load
Federal tax credit: 26% for systems installed in 2020-2022, and 22% for systems installed in 2023. (Expires in 2024.)
NYS tax credit-25% up to $5,000; 5 year carryover
Get more info here: solarizealbany.org/rooftop-solar
Solarize Albany is a non-profit offering free advice & guidance on solar options. Sometimes it arranges special RFP and bulk purchase discounts.
Energy Efficiency – Why it's Important
As we electrify our home heating and transportation, we need to generate a lot more supply from renewables – that will make it very hard to reach our goals!
If we also reduce our energy consumption, we can achieve our renewable energy goals.
To get firm, dispatchable, reliable energy from renewables, we will also need to invest upfront in energy storage solutions… batteries and other options.
ENERGY EFFICIENCY & WEATHERIZATION
Notes:
Detailed Information on Incentives and Financing is available on-line at the Heat Smart Capital Region site. Note other topics with detailed info as well, such as participating installers and workforce development/job training opportunities.
Energy efficiency programs from NYSERDA – Based on income Home Energy Audit: Free to All (lack of trained auditors locally) EMPOWER: -Pays 100% of costs up to $10,000 -Own or Rent. -Automatically eligible if receiving HEAP, SNAP, SSI, Medicaid, TANF or other Public Assistance -Heat Pumps up to $10k & Energy Star Appliances
Contact Kathleen Langton, Capital Region Energy Advisor, Affordable Housing Partnership Website: ahphome.org/energy-efficiency Email: energy@ahphome.org
Notes:
Example: A One person household (HH) is eligible for Assisted Home Performance in Albany if HH Income is between $54,350 and $32,749. At $32,748 and below, that same HH is eligible for larger EmPower incentives.
Electrification – heating home & water
70% of energy produced globally is lost as waste heat – e360.yale.edu
Heat pumps are up to 3x more efficient than fossil fuel systems. When a boiler consumes 1 kWh of gas, it provides about 0.95 kWh of heat, if its yield is at 95%.
You will save $ if currently using electric, oil or propane for heat. Maybe gas.
Air source and ground source heat pump technology has been around since 1948
Popular in Europe and Asia
Check out the fuel-switching calculator on Central Hudson's website: energy-calculators/fuel-switching-calculator/ (shows fuel savings, cost to install, incentives)
Why Heat Pumps?
Notes:
This efficiency benefit can also be defined as the "Coefficient of Performance" or COP. The COP is the ratio of energy delivered as heat (or cooling) versus energy consumed in the equipment. The Gas Boiler COP is 0.95, while the Heat Pump COP is 3.0. The COPs for boilers and furnaces are always <1.0.
Electrification – Air Source Heat Pumps
What you should know about Air Source Heat Pumps:
Different rebates for different utility companies i.e. National Grid
Must be NEEP-listed high efficiency, cold climate heat pumps
Can supplement or replace fossil fuel heat
Partially heating house (mini-split only) vs. full load (central or mini-split)

Full Load Heating Rebate – $1,000 / 10,000 BTUH of maximum capacity at 5°F ($500 per unit to contractor)
Partial Load Heating Rebate – $500 / outdoor unit ($100 per unit to contractor)
heatsmartcapitalregion.com-air source heat pump info
Notes:
For NYS Clean Heat program, each unit in system must be on the Northeast Energy Efficiency Partnership (NEEP) ccASHP Product List .
Electrification – Ground Source Heat Pumps
Notes:
The COP of GSHP can be as high as 4.0 to 5.0, significantly higher than ASHPs.
Electrification – Heat Pump Water Heaters
3x more efficient than standard electric and gas water heaters
Converting electric to heat pumps could save $7.8 billion annually ($182 per household) while cutting residential energy consumption. (2016 study for US DOE)
Water heating is the second-largest contributor to residential energy consumption in the US after space heating and 44% of Americans use electric water heaters. (2016 study for US DOE)
HPWHs cool the space they are in
Need more time to replace a tank of hot water
Check out the Solar Assisted Heat Pump Water Heater! Solar tax rebate! Does not cool the room. (The Radiant Store)
Electrification – Appliances
Induction Cooktops
25% more efficient than electric; 50% more efficient than gas
Food being cooked with induction will receive 90% of the heat generated vs 40-55% for gas and 65-70% with electric
No harmful fumes or particulate matter vs gas
Gives more direct, immediate control over heat level vs electric
Faster cooking
No open flames or hot surface – magnetic system & electricity heats molecules in food
Need pots that attract a magnet (ferrous metal)
More expensive upfront
Portable too – for apartments, trailers, Dorm rooms
Heat Pump Dryers
30-50% more energy efficient
Save up to ½ the operating cost
Conserves & reuses hot air
Dries clothes at lower temp
Protects clothes
Takes longer to dry clothes (up to 50%)
No outside vent needed
Waste water goes down drain or stored in reservoir
Notes:
Check for availability and cost premium in the Capital District.
Other ways to save energy
Upgrade to LED light bulbs – uses 10x less energy than incandescent; uses 3x less than compact fluorescent (and no mercury)
Smart thermostats (see National Grid Marketplace discounts)
Wash clothes in cold water
Turn off lights
Lock windows in winter
Air seal around windows and doors
Doorsweeps
SUNY Albany Volunteer Weatherization Corps: Free service: sign up with Dr. Mary Ellen Mallia at mmallia@albany.edu
Drive less, plan your trips
Vampire loads add up to nearly $200 in extra energy costs per year in an average home.
This wasted energy could have powered 11 million homes!
How to choose the right power strip: Nat Research Energy Lab
Electric Vehicles
Electric and Plug-In Hybrids are eligible for the federal tax credit up to $7500. Visit http://www.fueleconomy.gov/feg/taxevb.shtml
New York State Drive Clean EV Rebate: If EVs are bought from participating dealers, you are eligible for up to a $2,000 rebate. Visit https://www.nyserda.ny.gov/All-Programs/Programs/Drive-Clean-Rebate/How-it-Works to learn about how this rebate works.
2022 Toyota Rav4 Hybrid
2022 Hyundai Ioniq5 – 300 mile Range EV
Notes:
Federal tax credits vary by manufacturer.
Electric Vehicles
EVs are fast
Quiet
Save you money on gas (approx $15/charge)
Save you money on maintenance
No oil changes; fewer moving parts
Range is up to 250 to 300 miles per charge
The PROs
The CHALLENGES
Range anxiety
Range is reduced by outdoor temperature & use of car heating/AC
Need more charging stations
EVs have a cost premium, but it is declining.
Consumers need to prioritize life cycle cost, not just first cost
Find out more at SolarizeAlbany.org/electric-vehicles
Reducing Food Waste & Composting
-40% of food in America is wasted
-43% of food waste is generated in the home
-11% of ghg emissions come from food waste
-Reducing food waste is #3 out of 100 actions to reduce carbon in Drawdown
-Wasting food wastes:
Energy
Water
Time
Labor
And puts more carbon & methane into the air
Notes:
Drawdown is a good reference for global opportunities to reduce ghg emissions. Not every community has the same ranking of opportunities.
Reducing Food Waste & Composting
-Buy less food; use more of what you buy
-Donate what's left
-Compost the rest
Reducing Food Waste & Composting
Paid door to door compost pick up services
Backyard composting
Community Composting – Free Drop off
Composting options:
Find out about composting programs in:
Albany
Troy
Schenectady
Colonie Farmers Market
Amsterdam
Saratoga
Glens Falls
Greenwich
Notes:
Another option: Backyard composting with friends and neighbors. I've got the land, you have the food waste. Let's work together and save some money!
Reducing GHGs in Agriculture:
Diet – Less meat and dairy, more vegetables
Food Miles – Buy local/grow local
Grow Your Own – Organically if possible
Don't let perfection be the enemy of the good!
Notes:
Globalization of Everything is Dead. Long Live Relocalization!
Any questions?
Bill Reinhardt:
ww.reinhardt@gmail.com; 518-328-4SUN
Email: solarizealbany@gmail.com
Tina Lieberman:
tlieberm1@gmail.com; info@zerowastecd.org
SUNY Albany Volunteer Weatherization Corps: Free service: mmallia@albany.edu
Capital Region Energy Manager, Kathleen Langton: 518-434-1730 x414; energy@ahphome.org
Capital District Community Energy: https://www.capitaldistrictcommunityenergy.com/
Albany Sustainability Advisory Committee webpage:
https://ny-albany.civicplus.com/342/Sustainability-Advisory-Committee
Zero Waste Capital District: ZeroWasteCD.org